DALMATIAN COAST (From Dubrovnik)
Welcome to Croatia!
Despite the hype, Croatia's pleasures are more timeless than trendy. Along its 1,778km coastline, a glistening sea winds around rocky coves, lapping at pine-fringed beaches. Istrian ports bustle with fishermen while children dive into the sparkling water. In Dalmatia, cities throb with nightlife amid ancient Roman ruins.
Day 1 – Dubrovnik
Our luxury adventure starts in Dubrovnik, the cultural and economical center of the Mediteranean Sea for many centuries. A pearl in world architecture, sailing around magnificent city walls is an experience that you will never forget. After getting onboard in the afternoon, the ship will stay moored, and we will leave you enough time to explore this unique city, swim and enjoy the excellent food may you wish to eat onshore.
Day 2 – Herceg Novi
The dawn of the second day will rise in a town that for a long time was pirates' stronghold. With its many fortresses connected by a long wall, the town was built to keep an entrance into a secret world of Kotor's Bay. Nowadays, Herceg Novi is a touristic center of the area, with plenty of amenities to offer. We will feed you well, so you have energy to swim and wonder around for a whole day.

Day 3 – Perast
On the third day we will enter the mystical Kotor's Bay, so-called "a bay of Croatian Saints" due to the numerous saints buried here. Our first destination is Perast, a town where we will anchor, dine and relax surrounded by natural beauty. If you can imagine Bel Air of the 16th century, that would be the town of Perast. It is a rather small town, but it consists of beautiful renaissance palaces and mansions. Perast used to be a center of naval trading in the old times, captains and ship owners frequented the city. In the harbor there is an artificial island with a church on it. Each year on a saint's day, local fisherman sail around the island and bring new stones in order to keep that artificial structure strong and lasting.
Day 4 – Kotor
The very heart of the Kotor Bay belongs to the town of Kotor. The best-hidden and fortified town in the bay, Kotor is like King Arthur's Camelot, and entering the town through its town gate and walking on its stone covered streets, with old cannons around, you will feel like a knight. Kotor's town wall is 5 km long, and up to 20 meters high. Inside the town walls, there are a lot of good restaurants, shops, and plenty of interesting details to hunt with your camera.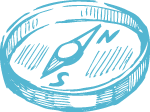 Day 5 – Cavtat
After conquering the biggest fjord on the Adriatic coast, we are on our way to visiting the picturesque town of Cavtat and its long stone jetty, with palm trees growing on it. Cavtat is one incredible place, so peaceful and harmonious that you will wish to never to leave. There are a lot of stories to tell about Cavtat and its surrounding islands, but that is something that our captain will want to tell you by himself. Cavtat area is perfect for diving, or lounging, sunbathing while waiting for our cook to prepare you an excellent meal.
Day 6 – Elafiti Islands
The sixth day is reserved for the diamonds in a crown of Adriatic natural and heritage highlights. There are fourteen islands in the Elafiti group and we will visit three of them that have been uninhabited since the Middle Ages. The stony seabed is covered in green, black and red algae and is rich with white fish, shrimp and shellfish. We will anchor in the calm bays with a view of the renaissance palaces and castles rising up in white stone from amongst the green forestry of these beautiful small islands. This is a perfect place for swimming, diving and sunbathing, so you'll have a lot of time to do it. When you get hungry, lay back and relax, we will serve you.

Day 7 & 8 – Dubrovnik
The last day of our cruise will start in a quiet bay where we going to have our farewell dinner the evening before. After breakfast onboard and a morning swimming, we will take you to the town of Dubrovnik where you will able to do your final shopping, enjoy walking barefoot on the warm stone of Dubrovnik's streets, have a coffee in a tucked away side street, or explore all the details of beauty that surrounds you. Next morning it's time to say goodbye. We are looking forward to seeing you next summer!