"For scenery, swimming and sailing, Asia Minor offers the outstanding coastline in the Mediterranean – indeed, in the world – but it's more than landscape: it's a voyage in time. The world's civilization comes from this coast and its offshore islands. Here lived Homer; here philosophy, history, mathematics and medicine were invented; here (the English travel writer Freya Stark somewhere remarks) people first discovered happiness. An encounter with the Turkish seacoast can offer more than surface pleasures!"
David Fromkin, from his article in the
Forbes Magazine
chronicling a trip he took with us…
Browse Yacht Charters By Country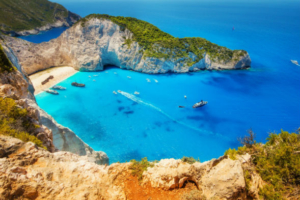 One of the most spectacular sites in Greece and even the world is Navagio Beach, commonly referred to as "Shipwreck Beach". A quiet and picturesque bay with a great beach, it is home to the ruins of the MV Panagiotis which blew ashore during a storm in 1980. 
This is just one jewel to visit on your to Greece. Whether you are visiting the Ionian Islands, Santorini and the South Aegean or other parts of Greece, Durukos can help you plan the perfect adventure for you, your family or your friends.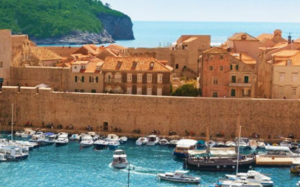 Croatia is fast becoming one of the world's most popular vacation destinations, and for good reason. With amazing weather, historical sites to amaze and wonderful friendly residents Croatia is definitely a must see. 
From the beautiful Brijuni Islands and the Brijuni National Park to the baroque St. Blaise Church in magical Dubrovnik, there is so much to see and do in Croatia, and no better way to do it than on your own private yacht. Learn more about yachts in Croatia.
Turkey is one of the most historically significant countries in the world. Bridging the gap between west and east, Turkey has a wide variety of beutiful islands, reefs, cities and bays to make an ideal spot to relax. 
The seaside city of Bodrum is more than just our base of operations in the Mediterranean, it was the home of the Mausoleum of Mausolus (one of the Seven Wonders of the World) as well as the imposing Bodrum Castle. Turkey offers a variety of destinations, learn more about our fleet below.