GULF OF HISARONU LUXURY YACHT RENTAL
Day 1 – Welcome to Bodrum
Upon arriving in the coastal city of Bodrum, spend your afternoon and evening perusing the seaside shops, familiarizing yourself with Turkish culture and traditions, and dining along the water's edge at one of dozens of outstanding restaurants. Bodrum is one of the Aegean Coast's jewels, featuring natural beauty, ancient ruins, and a thriving nightlife.
Bodrum has a history that goes back to the 12th century B.C. The city that was once called 'Halicarnassus,' was the birthplace of Herodotus: the 'Father of History' who lived in the 5th century B.C. The 'Mausoleum' of King Mausolus (350 B.C.), one of the Seven Wonders of the World, is in this city. The only structure that survived from the Classical Era is the Amphitheatre. It is one of the oldest theatres in Anatolia with a capacity of 13.000 guests and it is still hosting many shows and concerts for the art-lovers of Bodrum. Another place that you should visit when you arrive in Bodrum is the landmark of the city, the 'Castle of Saint Peter'. It is one of the best-preserved pieces of architecture with a history dating back to the Middle Ages. 'Myndos Gate' through which Alexander the Great entered Halicarnassus is another place that you should not miss to visit. Most sophisticated of the Turkish Aegean, Bodrum offers fine dining, world-class nightlife and shopping.
Day 2 – Palamutbuku & Datca
We will leave early morning for Palamutbuku arriving in time for breakfast and morning swim. This luscious green bay descending into blue waters is a perfect place to switch to the nature mode. After spending most of the day enjoying the sunshine and the sea, we will cruise over to the cute Turkish village of Datca for an early evening stroll among the bazaar and local shops. Datca is well known for its natural products and organic bazaar that is filled with local artisans. We will anchor near Datca overnight.

Day 3 – Symi
While you have breakfast and a morning swim, your Captain will handle all passport formalities on your behalf because it's time to set sail for the beautiful Greek Island Symi. You can see the shoreline with its neo-classical houses and the peripheral districts. You are going to adore Symi for its pine and oak forests and unique bays. You can hire a vehicle to go to the Monastery of Panormitis located in a well-protected bay in the southern part of Symi. We recommend you spend the day in leisure onboard your yacht; in the early evening, go for a walk discovering the lovely stores and quaint streets of this island. Symi has numerous restaurants that can rival your yacht chef's cooking, if you're interested in dining on shore.
Day 4 – Datca & Bencik
Unless you want to spend another day in Symi, we will set sail to Aktur Bay and anchor for breakfast and a morning swim. Then continue cruising to the Datca Peninsula's eastern end; Bencik Cove, about 1.5 km in length and sometimes referred to as a fjord on the basis of local scales, and at the end of its indentation is the narrow isthmus where Datça Peninsula joins the Anatolian mainland is found. This point is a natural curiosity, which offers a wide view of the two gulfs in the north and the south. Overnight anchorage in Bencik.

Day 5 – Orhaniye & Selimiye
After a long and delicious breakfast and swimming in the crystal clear waters, we will cruise to Orhaniye for lunch, the sea is always very still here. There is an island in the middle of the bay with the ruins of a castle that once belonged to the ancient city of Bybassos. The village offers several restaurants and a private marina. We will cruise to Selimiye for overnight stay.
Day 6 – Bozburun
Breakfast onboard and departure for Dirsekbuku and Bozburun each of which have small yet lovely harbors; its pristine sea is surrounded by coves. Bozburun is also well known in the region for its construction of gulets. We will anchor here overnight while you can go for an afternoon walk in either bay.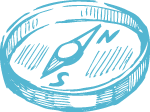 Day 7 – Knidos & Mersincik
As we near the end of your trip, our next first destination will be the mythic Knidos, an ancient Carian city rich with history and artifacts. In Knidos, discover the preserved remnants of an outdoor amphitheater and an Acropolis and ancient temple built in honor of Aphrodite, the Greek God of Love. Here stands the famed statue of Aphrodite. It is said that in ancient times, pilgrims would travel thousands of miles to pay homage to Aphrodite in her temple. Right before sunset, we will set sail towards nearby cove of Mersincik, chasing the sun setting in the Aegean as your yacht cruises northwest. Mersincik is a lovely area fronted by steep pine-covered slopes and pebble beaches.
Day 8 – Bodrum
We will set sail early in the morning heading back to Bodrum. After a leisurely breakfast, it is time to say goodbye to your yacht and the crew as they will prepare the yacht for her next charter. We hope to show you more of the Aegean Coast next summer!