DALMATIAN COAST (From Trogir)
Welcome to Croatia!
Despite the hype, Croatia's pleasures are more timeless than trendy. Along its 1,778km coastline, a glistening sea winds around rocky coves, lapping at pine-fringed beaches. Istrian ports bustle with fishermen while children dive into the sparkling water. In Dalmatia, cities throb with nightlife amid ancient Roman ruins.
Day 1 – Trogir
Trogir is where you will embark on your yacht, nearby Split, in the early afternoon. Soon after getting onboard, we will start cruising over to the island of Brac; we will find a nice hidden bay and anchor there so you can have it completely for yourselves. After a relaxing day, we will enter the deep bay of Milna to enjoy the evening in this beautiful city. The settlement is built mostly in typical Mediterranean style: stone houses, neat little alleys, peace and quiet are the initial evidence of the cultural splendor of former times. Milna developed in the 16th century when an aristocratic family decided to build a fortress and a church here. Milna also offers sand and gravel beaches stretching along its coastline. Enjoy, soak up the sun, swim, take a walk, do a bit of shopping or have a coffee and enjoy summer in this beautiful little town. Have a tasty meal in one of its fine restaurants, or let your cook surprise you with his choice. Island of Brac is known for its high quality stone mines since the ancient times. Did you know that the White House was built of stones from Brac Island? There is a strong masonry tradition here that you can notice from its remarkable traditional architecture.
Day 2 – Stari Grad
Before entering Stari Grad, we will anchor in a bay called Tiha (Quiet), to enjoy swimming and diving in the blue sea; this place is perfect for all types of water sports. For lunch, our cook will serve you one of his unforgettable meals. Hvar is definitely a place for joy in life. Stari Grad on Hvar was founded in 385 BC, of the Greek colony Pharos. It is situated at the deepest end of the 6 km long bay. You can see the remains of the Greek fortifications and the fortified castle of the Renaissance poet Petar Hektorovic. Hvar is, without a doubt, an exceptional island, both in the summer and winter. Due to its mild winter climate and rich subtropical vegetation, it has also been called the Croatian Madeira.

Day 3 & 4 – Hvar
When you wake up on your 3rd day, we will be on our way to the island of Hvar. You will enjoy your breakfast while listening to your yacht cut through the blue waves. Lunch will be served on another cute, neat and charming island of Scedro in Hvar's vicinity. You will have time for yourself here, for swimming, scuba diving, or simply a nap in the shade of fragrant pine trees. Around 5 pm, we will moor on Hvar Island in a quiet bay. Our crew will guide you to a short sightseeing tour in the beautiful town of Hvar. Dinner will be either onboard your yacht or you may choose to dine on shore. During the summer, Hvar's famous Carpe Diem Club is one of the most popular night life destinations of this coast.
Day 5 – Korcula
After spending a night in a fortified harbor of Ston, we will catch a morning breeze to sail toward the island of Korcula. Before entering Korcula harbor, we will anchor in front of a small Island of Badija, in the middle of the Korcula archipelago, close to ancient Roman stone mines, for swimming and lunch in spectacular scenery of a bouquet of beautiful islands. There is an old stone monastery on Badija Island, beaches, restaurants, and if you are lucky, you may see a deer here as they live freely on the island. In the afternoon, cooled by a characteristic local wind mistral, we will moor in marina in the center of Korcula, hometown of Marco Polo. It may be true that places and islands differ, but the island of Korcula undoubtedly holds a privileged position among Croatian islands. Here there are perhaps even more legends, tales and monuments than anywhere else. The oldest written monument in Croatia, in Greek, was found here. According to the legend, the Trojan hero Anthenor established Korcula in the 12th century BC. We highly recommend you take a stroll in the town early evening, wander through the narrow stone streets of the ancient city and look for the best restaurant in town with the best view for an unforgettable sunset.

Day 6 – Vis
The Island of Vis, known for its fishermen and seafarers, lies far from the mainland and its troubles. The Greeks founded their first colony on Vis (named Issa) and planted the first grapevine there, as early as the 4th century. A Franciscan monastery was built on the remains of the Greek and Roman theatre in the small town of Vis in the 16th century. The Island of Bisevo is to the south-west of the Island of Vis, many caves have been carved into its steep coast. The Blue Cave (Modra spilja) is here with entrances both above and below sea level. When the sea is calm, the light diffracts and paints the interior of the cave blue and silver – a sight not to miss!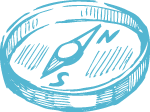 Day 7 & 8 – Trogir
On the 7th day, we will moor in the marina of Trogir so you have the whole day to enjoy this unique ancient town. Trogir is a suburb of Split, the second in size of the Croatian towns, with famous restaurants, shopping and the unique Dalmatian charm built within a Roman Emperor's palace. Trogir is like the Camelot, a fortress that you will enter over a stone bridge. Entering the town, the prepared to travel back in time. The yacht will spend the night in the Trogir Marina, close to the town of Split. Next morning it's time to say goodbye. We are looking forward to seeing you next summer!